Oil excavation in Africa's Kavango region must be stopped to meet world climate promises
Oil play in the Kavango region of Namibia and Botswana will affect climate targets, endanger indigenous communities
By Donnachadh McCarthy for the Independent UK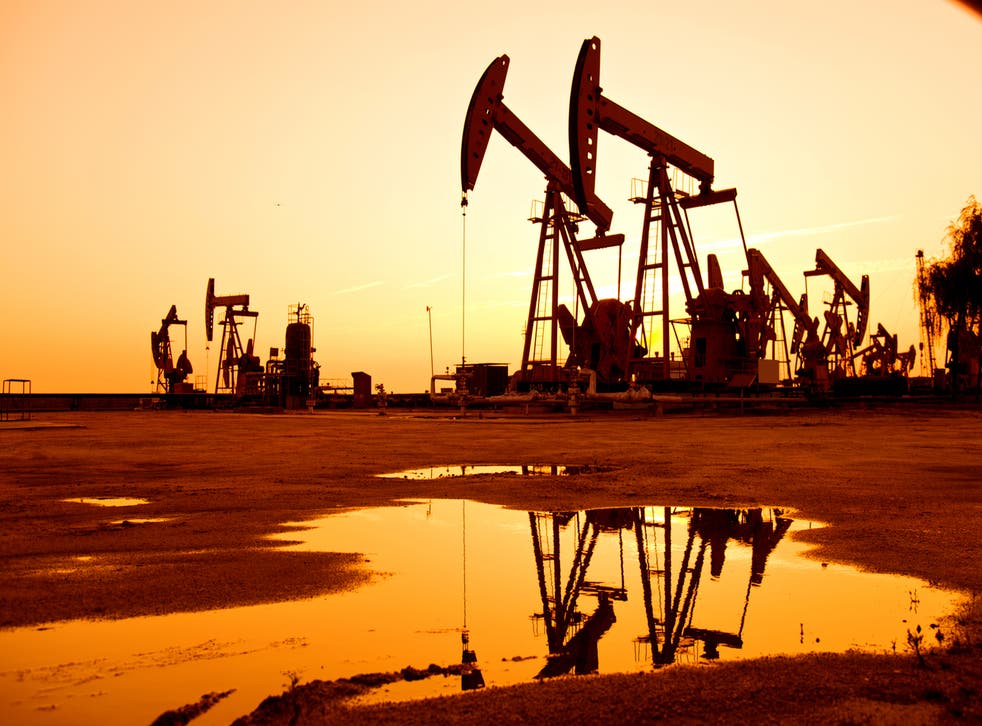 (Getty Images/iStockphoto)
The Okavango Delta, home to the Kavango Zambezi Transfrontier Conservation Area, is one of the great natural wonders of Africa. The proud river, flowing down from the Angolan highlands, does not drain into the ocean, but rather empties into a great basin in the middle of the Kalahari Desert, turning it into an extraordinary green oasis.
It has one of the greatest congregations of wildlife left on the African continent. It teems with endangered species, including bush elephants, lions and rhinos, and more than 400 bird species. It is sadly also under threat of becoming an oilfield.
The area has attracted oil prospectors Canadian ReconAfrica. Exploration rights to eight million acres across the entire basin have already been secured and Oilprice.com predicts it could be the "largest oil play of the decade".
The reserves are estimated to contain 120 billion barrels of oil, which, when extracted, transported and refined could become a "carbon bomb", emitting a staggering 51.6 billion tonnes of CO2 into the environment. "Africa is the final frontier for oil discoveries because it's so vastly under-explored and we could even be looking at the last major onshore oil discovery on Earth," said Daniel Jarvie, ReconAfrica's geochemist to Oilprice.com.
But the potential cost to humanity is significant – the carbon footprint of this one new oilfield could devour a sixth of humanity's remaining maximum potential carbon budget, the amount of CO2 the world can emit if it is to limit global warming to 1.5C above pre-industrial levels. We cannot afford such a destructive expansion of fossil fuels.
Environmental advocates have spoken out against oil play in the area. "Children have the right to a future on a habitable and healthy planet, whether they live in Frankfurt, Houston, Rundu or Vancouver," commented Ina-Maria Shikongo from environmental activism group Fridays for Future Windhoek.
People from Namibia and Botswana have spoken out too. Hearing the words of one young indigenous San leader moved me to tears. "As the custodians of this land for thousands of years and the rightful current inhabitants, we've never been consulted, nor have we given the go-ahead to any entities to prospect for oil and gas," San youth leader Q7 Beckett said.EEKLY EXCLUSIVE EMAI
"Any consequent production will irrevocably damage our life-giving water and the fragile ecosystem we depend on as a people. The presence of the oil industry will mean the forceful enclosure of land; excluding us and preventing our free movement and that of animals; and resulting in our further displacement. In this way, we will be prevented from hunting and gathering food, collecting medicine and performing our cultural practices and sacred rituals – in short, it will prevent us from being San."
Meanwhile, Britain, as a Cop26 summit host, is sending the wrong message to the governments of Namibia and Botswana by announcing that it will continue to award new oil and gas exploration licences for UK Oil & Gas. The governmental statutory oil and gas authority still requires it to get the maximum economic return from UK reserves. 
And environmental protest has just got harder in the UK, with Boris Johnson's government recently announcing up to 10-year prison sentences for those who cause "serious annoyance", a move that came following Extinction Rebellion's disruption outside Rupert Murdoch's UK Printworks in September 2020.
It is fair for Namibian officials to legitimately ask why should they not exploit their fossil fuels, when rich countries are continuing the exploitation of their own reserves? We must lead by example. Denmark's government has done just this, it has recognised that to have integrity on the global climate stage, you have to ban all new fossil fuel exploration. Likewise, the European Investment Bank recognised that all new investments in fossil fuels have to be banned from this year.
Namibia and Botswana share the Okavango river basin and share the Kalahari Desert, which has enormous renewable energy potential. Instead of oil exploration, the international community could fund scientific, economic and social development, while consulting the indigenous San and other local peoples, who have thrived in the Kalahari region for millennia.
Should UN Climate Finance Envoy Mark Carney, Canada's prime minister Justin Trudeau, the UK and CoP26 fail to deliver a global moratorium, we still have a chance to help change the fate of the Kavango region, until 9 April at least, by commenting on the 1,000-page environmental impact assessment for seismic survey application.
I urge everyone who wants to protect the environment, this global wildlife heritage site, and the indigenous people who call the region home to act, now.